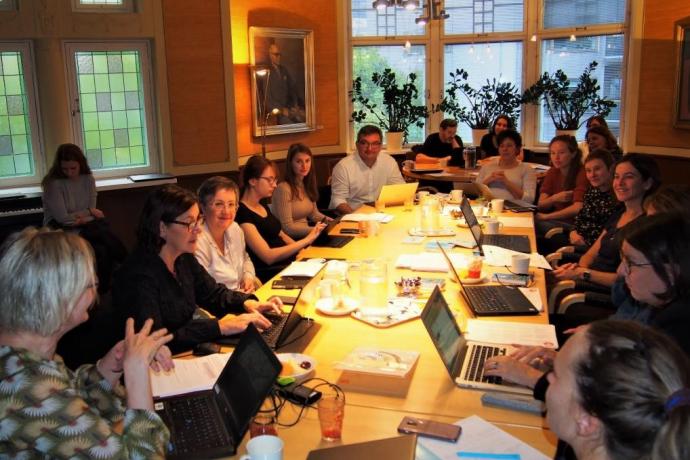 W dniach 9-11 października, w Helsinkach, odbyło się III spotkanie IAS, w ramach projektu Erasmus+ pt. "Increasing accessibility of integrated ECEC- services to suport all families with young children".
Organizatorem spotkania naukowego był National Institute for Health and Welfare (THL) z Finlandii. W IAS uczestniczyli partnerzy projektu tj. Kind en Genzin z Belgii, Vernieuwing in de Basisvoorzieningen voor Jonge Kinderen (VBJK) z Belgii, MALA ULICA ze Słowenii, Uniwersytet Tromsø z Norwegii oraz Centrum Badań nad Rodziną z Uniwersytetu Mikołaja Kopernika w Toruniu z Polski. Tematem przewodnim spotkania było "Towards integrated services, NGO activities and service culture".
Partnerzy uczestniczyli w konferencji pt. "Co-creating Integrated Family Services and NGO Activities for Families and Children", odbyli wizyty studyjne w Lahti i Porvoo, wymieniali doświadczenia oraz podjęli wiele inspirujących rozmów – porównując praktyki w poszczególnych krajach.